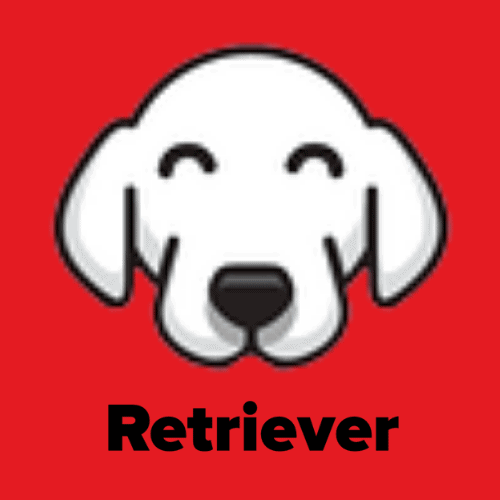 It all comes down to a laser focus on agency growth.
In July, KLRY, LLC (that's our legal biz name) acquired Retriever, a lead generation agency focused on LinkedIn & cold outreach business development. In essence, Retriever is SDRaaS (Sales Development Rep as a Service). Since 2018, Retriever has been serving fast-growing post-seed & pre A-series SaaS companies. Through partnerships with leading accelerators like YCombinator & TinySeed, Retriever has worked with amazing companies like Monday.com, Taplytics & more.
So what does that have to do with agency growth?
Honestly? Everything. Retriever has built incredible rigor in sourcing prospects that are perfect fits for their (our!) client's ICP (Ideal Customer Profile). From multi-database sourcing to new analysis & social media monitoring, Retriever knows how to find the prospects that you need to know. 
But more than that, they know how to package your business' essential value into compelling outreach that allows us to take those perfect prospects and get them on your calendar. Essentially, Retriever takes all of the drudgery out of prospecting and leaves you with a calendar gloriously filled with interested, on point, qualified prospects.
OK, so get to the point…the agency growth thing?!?!
In our agency growth programs, our clients are busy growing in all directions, and sometimes, the hard work of cold outreach and prospecting falls by the wayside because there aren't enough hours in the day. But this kind of direct selling is what fast-growth agencies need. Direct conversations with potential clients is the best way to test a new offer or approach, the best way to get rapid feedback from your market, and the best way to build your brand without running ads, sponsoring trade shows or flying one of those crazy banners from an airplane at the beach.
Retriever helps us serve agencies better because it doesn't come from an agency.
High annual contract value SaaS sales are slow & complex. We've worked with fast growers in bio-tech, fin-tech, tech-tech & more. This multi-industry experience has given us incredible insight into all kinds of buyers and all kinds of value propositions. This has forced us to become incredibly adaptable, given the team amazing powers of synthesis and distillation to articulate incredible complex ideas in a handful of sentences. When we combine that incredible array of talents and processes with our agency growth team's 100+ years of agency experience, something magical is bound to happen.
Starting today, Retriever now serves it's traditional client base of venture-backed B2B SaaS companies & marketing, development, creative, content & social agencies with best in class outreach. We are delighted that we've had a rush of our coaching clients take advantage of the new Retriever capabilities. Our goal is to turn Retriever into a world class lead generation source for agencies & SaaS companies that want to dramatically increase their MRR (monthly recurring revenue) in a cost effective, high impact way.
It's our privilege to serve our agency clients in a new way. And it is a delight to continue to serve Retriever's SaaS clients with a fresh new approach that we know will build their businesses in exiting ways.