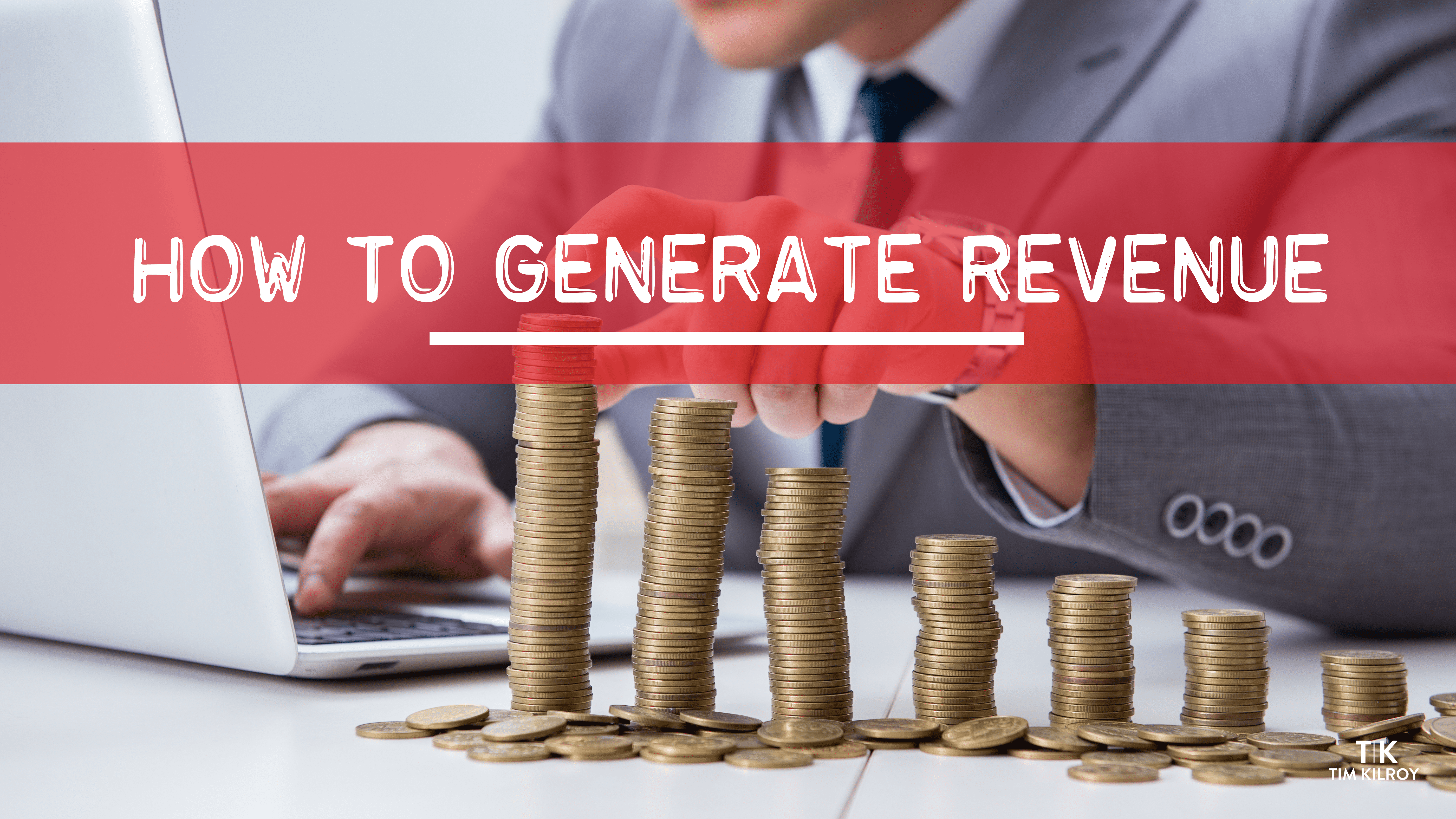 There are some key strategies to generating revenue:
Talk to the people that you already know in your network. That would be your friends, your neighbors, people that you've worked with at other companies, people that you've done business with in the past. Simply ask them if they know anyone who could take advantage of your services.
Ask your clients if they know anyone who runs a brand similar to theirs that would be interested in what you offer. That's creating referrals from your network, and it's the number one way to grow your agency, especially when you're first starting out. Your existing clients are a great audience to generate more business from.
Sell your clients something else. They already know, like, and trust you, so you can do this efficiently. If you're doing SEO for them, maybe you can do email. Or, if you're doing Facebook ads, maybe you can also do paid search. If you are building their website, maybe you can also take over email templates, microsites, and landing pages.
Meet other agency owners. Go where they are. Join Facebook groups and make friends. Create connections between agencies. Then, if you get an interested party you cannot help, you can refer them to someone who can, and vice versa.
Creating agency partnerships is a crucial and underappreciated way to grow. When I ran my first agency, we did not want to do partnerships because we thought that would mean other people would take our clients. That's not true. Agency partnerships are amazing and create incredible opportunity.
Build your own personal visibility. Make sure you're executing strategies that add value to your community, like making videos that go on LinkedIn or Facebook. If you're in Facebook groups, instead of going in there and trying to sell them, go in there and actually add value. People will then start to respect you, and they will look forward to your posts. You will now be at the top of their mind, so when it comes time to engage and make a referral, you'll be right there.
Create your own personal aura of expertise. You can establish third-party qualifications by publishing articles, either on a non-competitive agency blog or in an industry publication, or by being interviewed. When people stumble across you, they're going to understand that you're someone worth talking to. This strategy takes a longer time, but it's extremely effective.